Masterchef Celebrity premiered last Sunday with excellent audience data — a share of 24.7% — but also starts with controversy included. Antonia Dell´Atte, one of his contestants, announced in the magazine readings The problems that he claimed suffered during his passage through the program. "I'm suing the Masterchef contestants for harassment." The model assures that he suffered mobbing. "I have wept as I have not wept in my life. Nor with my ex-husband [Alessandro Lequio] I have cried so much. " And he adds, "I feel like watching the show to tell the truth because I say things to my face. Now I don't know what they said about me from behind. " Hours later a spokesman for the contest assured not knowing anything about the matter while revealing that there was a good atmosphere in the recording.  Finally the representative of the model was added to this denial. "There will be no demand." The protagonist did not speak.
This space was recorded before summer. For the title of champion compete, in addition to the Italian model, Boris Izaguirre, Mario Vaquerizo Carmen Lomasa, Santiago Segura, María Castro, Óscar Higares, Dafne Fernandez, Iván Massagué, Ona Carbonell, Xuso Jones, Paula and Jaime Nava, in a very diverse group Of more or less known faces that includes actors, athletes, a bullfighter and various names of show and entertainment. The program tests their skills as chefs, but also shows another face of celebrities.
Dell´Atte argued that there has been Italianobofia among his companions. "When I realized that it was too late. Besides, I was the only Italian and I knew that there was a pact between them to eliminate the strongest and that was me. There have been many stab wounds and Santiago Segura is the worst of all. "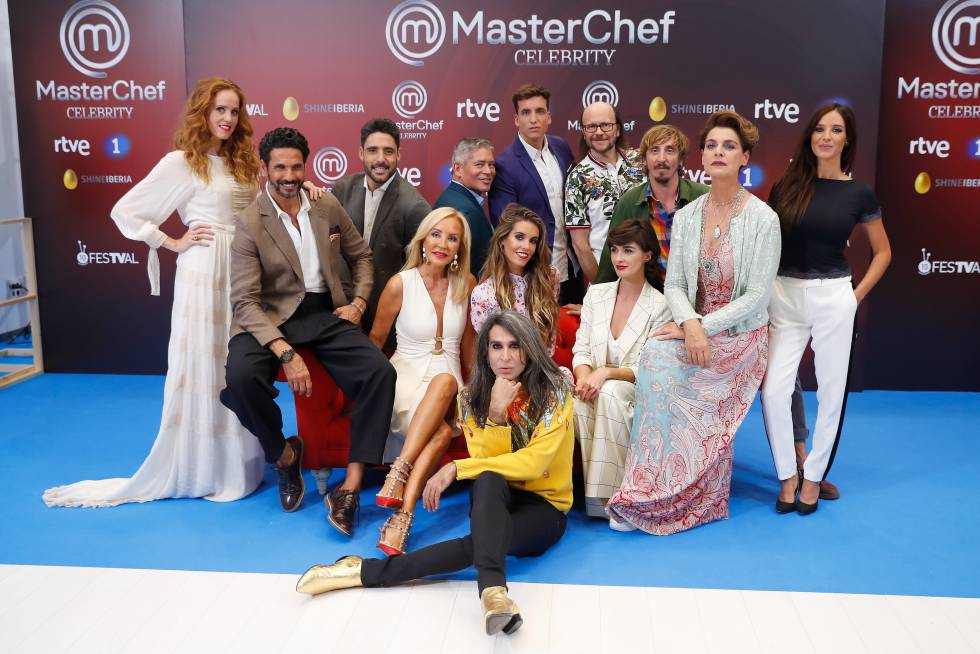 This year's contestants ' Masterchef Celebrity ' GTRESONLINE
The contestant also had words of disappointment for the three jurors — Jordi Cruz, Samantha Vallejo Nájera, Pepe Rodríguez — "I also thought they loved me, but they haven't behaved well. They've tried to make me and I'm going to put them on social networks. Dell´Atte ensures that he is living a "great shock, a great trauma", after his passage through the program. After the publication in the magazine readings sources of the environment of the model argue that everything was "a joke."
During the presentation of the contest several of the participants talked about their experience. Carmen Loman highlighted the "lesson of humility" she received. Although most of the participants were prepared before attending the program, she did not. "How proud I was because I had peeled six onions...", recalls the presenter Eva Gonzalez. I finished the exhausted, exhausted program, I never stopped working. Every day I woke up at 6.15 in the morning, "remarks Loman. "As an ordinary worker, what a shame!" joked Santiago Segura.